Partners
Categories:

AboutUs

Time of issue:

2021-06-08 16:44:34

Views:

0

Kimberly-Clark Corporation is an American multinational personal care corporation that produces mostly paper-based consumer products. The company manufactures sanitary paper products and surgical & medical instruments. It operates non-woven fabric mills and paper mills. Kimberly-Clark brand name products include Kleenex facial tissue, Kotex feminine hygiene products, Cottonelle, Scott and Andrex toilet paper, Wypall utility wipes, KimWipes scientific cleaning wipes and Huggies disposable diapers and baby wipes.


CDC:There are currently 31 departments (offices, departments, institutes) under its jurisdiction, including 11 functional departments, 17 business departments, and 3 other departments, mainly including acute infectious disease prevention and control, chronic infectious disease prevention and control, chronic non-infectious disease prevention and control, STD and AIDS prevention and control, immunization planning, disinfection and vector control, food safety and evaluation (including common disease control), environmental disease (endemic) control, radiation protection, occupational disease control, toxicological and functional evaluation, physical and chemical testing , Pathogenic microorganism research, health education and health promotion, public health information and other professional departments, sponsor "Jiangsu Preventive Medicine", "Jiangsu Health Care" magazines.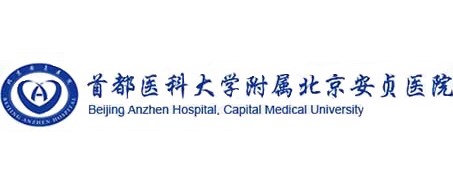 Beijing Anzhen Hospital, Affiliated to Capital Medical University, was established in April 1984, integrating medical treatment, teaching, scientific research, prevention, and international exchanges. It is a tertiary A general hospital focusing on the treatment of cardiopulmonary and vascular diseases. The hospital is the first batch of national cardiovascular disease clinical medicine research centers, and has a national and Beijing cardiovascular disease clinical sample resource library that meets international standards (ISBER). It is one of the first medical institutions to obtain the qualifications for organ transplantation diagnosis and treatment. , The number of surgical operations ranked first in the country's general hospitals.


BioSurface Technologies (BST) founded in 1994, is located in Bozeman Montana, near the Montana State University campus, is a specialized in providing customers with biofilm reactor to assess biofilm processes and monitoring systems company. The main products include: biofilm reactor (Biofilm Reactors), online biofilm research systems (Biofilm FlowCell systems) and Calgary biofilm device (MBEC Biofilm Assay Plates).

Bangs Laboratories in the United States, Indiana, founded in 1988, specialized in producing all kinds of microspheres used in life science research more than 2000 kinds, from nano-to micron level, can be used for flow cytometry, separation of biological macromolecules and testing, electron microscopy, confocal imager polymer microspheres, fluorescence microscopy and phase contrast microscopy observation and so on. Microspheres with a variety of materials, in addition to polystyrene, there are polymethyl methacrylate, polyvinyl toluene and silica, and other products, and are available in diameters ranging in size from 20nm-200μm, with good uniformity and high thermal stability of carboxyl-modified microspheres, or amino, but also to provide personalized microspheres staining protocol.

底部版权信息
Time of issue:
2021-06-08 11:15:00
Copyright©2021 Lumigenex (Suzhou) Co., Ltd. All Rights Reserved. Website construction: www.300.cn
底部备案信息
Time of issue:
2021-09-17 09:20:58